St Martin's Church, Gospel Oak,
London NW5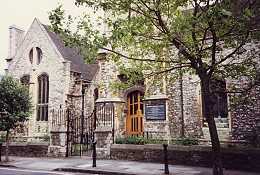 A gothic fantasy of a church, designed in 1865 by E B Lamb, a gifted and unusual architect. The design is a masterpiece, blending traditional gothic and Victorian eccentricity. Nikolaus
Pevsner described the building as 'the craziest of London's Victorian churches'. The church is 'listed' grade II.

A refurbishment of the church hall was carried out a few years ago - this was originally St Andrew's chapel, built onto the north-west corner of the church in the 1920s. Meeting rooms and a gallery were designed at first floor level, while the ground floor was provided with an improved meeting area, kitchen and related facilities. Finishes were to a high quality, to complement the existing building, with considerable use of oak.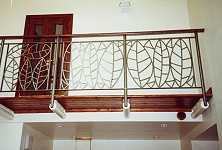 The main entrance to the church is under the huge tower. A new oak entrance screen was designed to provide a more welcoming entrance lobby, and the lower sections of stonework were cleaned. Glazed doors allow visitors to see the church interior while maintaining suitable security.

Numerous other projects have been carried out, including a new heating system, cleaning and repolishing of the floor, an oak altar chest, and reordering at the west end.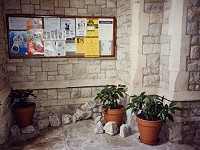 The church porch, originally bleak and windswept and frequented by pigeons, is now warm and inviting. Through the hardwood screens, visitors can sample the delights of the church interior whilst maintaining suitable security.